360 Degree Three-sided Soft Bristle Toothbrush
M.R.P
Rs. 999.00
Rs. 599.00
( incl. of all taxes )
Sale

• Save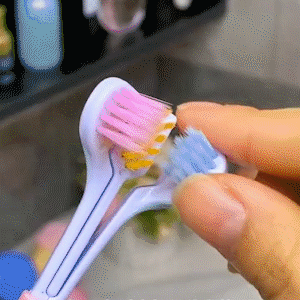 V-shaped wrapped brush head, all-round clean and no dead ends, Compared with ordinary toothbrushes, the cleaning effect is greatly improved. Brush head designed for the size of the mouth--Use soft rubber wrap to prevent the teeth from colliding with the brush head, giving the child better protection of health.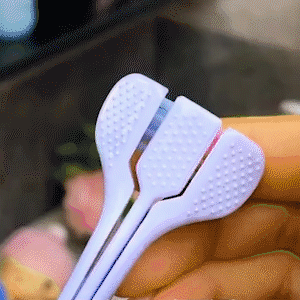 Teeth Black Technology--Significantly improve the cleansing of the blind area,Gentle care for sensitive gums--The bristles are made of DuPont bristles, and the tip is rounded,which can effectively prevent bleeding from the gums and is more suitable for sensitive teeth.
►All-round Cleaning
New V-shaped brush head, which can cover different sides of the teeth, wrap the tooth completely,
and scientific 45 degrees inclination allows toothbrush deeply and thoroughly to clean food debris in the gaps between teeth and gums, reduce the risk of tooth decay, protect dental health.
►Soft Brush Bristles
The bristles are made of PBT material, the top of the bristles is smooth, and the bristles are soft, so you don't have to worry about hurting your gums.
►Non-slip Grip
The rounded grip shape is more suitable for the curvature of the hand,and it is non-slip and easy to grasp.
►Thoughtful Design
There is a raised tongue scraper on the back of the toothbrush, which can clean the tongue coating, bring you fresh breath,and can also be used to massage the tongue.
►Suitable for the whole family
This toothbrush can be used by both adults and children and it will take care of you and your family's dental health.
Manufactured in China
Imported & Marketed by: Better Brush {Address. 00, 00, VILL LADOH P.O. PANCHRUKHI, PANCHRUKHI,
PALAMPUR, Kangra, Himachal Pradesh, 176103 }
FAQ
All the orders are shipped within 24 hours & Delivered in 4-10 Days depending on your location.